Press release, 09.10.2020, Berlin - Circula, the most intelligent software solution for employee spending, announced today its partnership with DATEV eG, the IT service provider for tax consultants, auditors and lawyers and their clients. For DATEV, this is a step further in the constant pursuit of a platform strategy in which all matters relating to employee expenses and travel costs will be offered by the software partner Circula in the future. Circula thus gains access to the clients of the renowned industry giant DATEV as a preferred solution.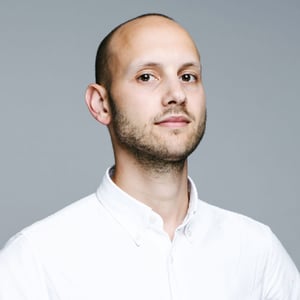 "With Circula, our goal is to make all processes related to employee spending as intuitive and efficient as possible for companies. Our strategic partnership with DATEV is a decisive step in our path to growth, as together we will be able to digitize and simplify the billing of up to 2.5 million companies, municipalities, associations and institutions that use DATEV solutions," says Nikolai Skatchkov, CEO and co-founder of Circula.
Circula's cloud-based software, which is already used by companies such as Ebner Stolz, N26 or Orthomol, is tailored to the needs of small and medium-sized enterprises up to large corporations. Circula acts as a link between the employees and the company's booking system, and enables time savings of up to 70% in all processes related to employee expenditures.
"A modern and intuitive solution for travel expenses and expense reporting is an important component for companies and law firms to efficiently manage their commercial and administrative business processes. The legal and tax aspects, on which the tax advisor provides advice, must also be taken into account. I'm looking forward to the software cooperation with Circula and I recommend this as a solution to our customers. From DATEV's point of view, we are expanding our ecosystem and partner strategy to include a high-performance partner. Companies and law firms benefit from integrated and secure process and data integration," says Bernd Meyer, Head of Strategic Partnerships at DATEV eG.

With Circula's mobile and desktop app, receipts can be digitally captured, submitted and processed. All tax-relevant allowances, such as travel expenses, accommodation allowances or additional expenses for meals, are automatically taken into account and calculated for each submitted business trip. The software is integrated via APIs into the accounting systems of companies and thus guarantees a smooth and highly automated process that reduces manual work in the accounting department to a minimum. As part of the software partnership, DATEV eG and Circula enable digital processing of booking data and receipts via the DATEV invoice data service 1.0 and in the future also via cloud-based interfaces to the payroll accounting of DATEV eG without media discontinuity.
Circula relies on regulatory innovation. It is only since 2019 that receipts for employee expenses no longer have to be physically stored in the company. This has been made possible by adapting the principles for the proper management and storage of books, records and documents in electronic form as well as data access (GoBD), which, for the first time, allows corporate accounting to be consistently and permanently digitized.
About Circula:
Circula is a B2B Software-as-a-Service company based in Berlin, Germany, that provides companies with an intuitive solution for employee spending. The Circula software was developed according to European tax standards and supports individualized expense and travel expense reporting to enable a seamless, uncomplicated and tax compliant process. Circula was founded in 2017 by Nikolai Skatchkov and Roman Leicht. In February 2019, Capnamic Ventures and Mainincubator invested a seven figure number in the company. As of September 2020, Circula has more than 370 customers including Ebner Stolz, Orthomol, N26 and Lilium.
Press contact:
Juliane Rahmel, Senior Marketing Manager Circula
Email: media@circula.com

Further information is available at www.circula.com
About DATEV:
DATEV eG is the cooperative software house and IT service provider for tax consultants, auditors and lawyers and their mostly medium-sized clients. With over 380,000 clients, more than 8,000 employees and a turnover of 1.1 billion euros (fiscal year 2019), DATEV is one of the largest IT service providers and software houses in Germany. In 2018, for example, the company ranked third among the providers of business software in Germany (source: IDC, 2019). Its range of services primarily includes accounting, human resources management, business management consulting, taxes, office organization, enterprise resource planning (ERP), IT services, and training and consulting. With its solutions, the Nuremberg-based cooperative, founded in 1966, improves the business management processes of 2.5 million companies, municipalities, associations and institutions together with its members.